Kayak Camping in the San Juan Islands
2021 Nov 3

Last weekend I went on a three day kayaking trip in the San Juan Islands with some friends.

I consider kayaking to be water hiking. The exercise itself is a reward, but going through beautiful places adds so much more. The San Juans offer exceptional sights, and often your camping locations are stellar too.

We found a cave that we could enter. Water going in and out of a small hole made it sound like an angry huffing dragon lived there. The entrance was small, but it got bigger inside and the sunlight angle was just right to make the water be lit underneath you. Very cool!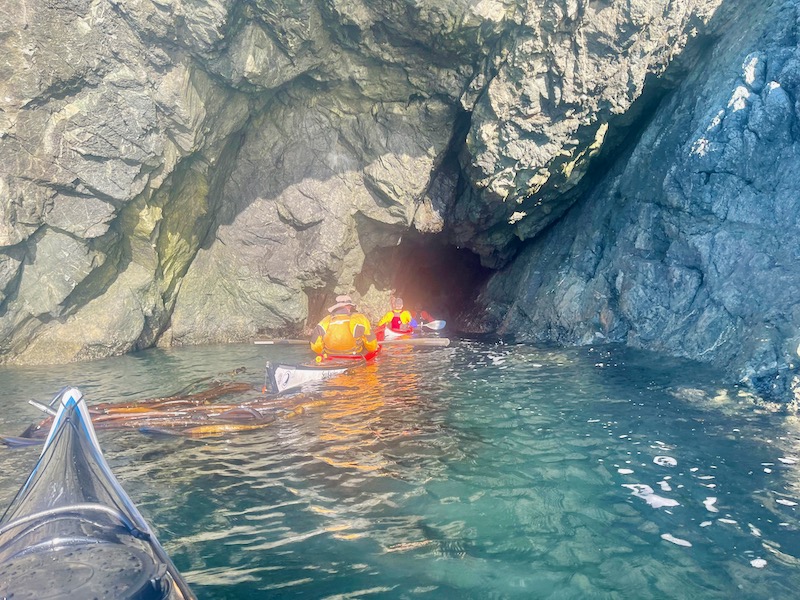 We camped at Deception Pass the first night. Our boats are parked for the evening.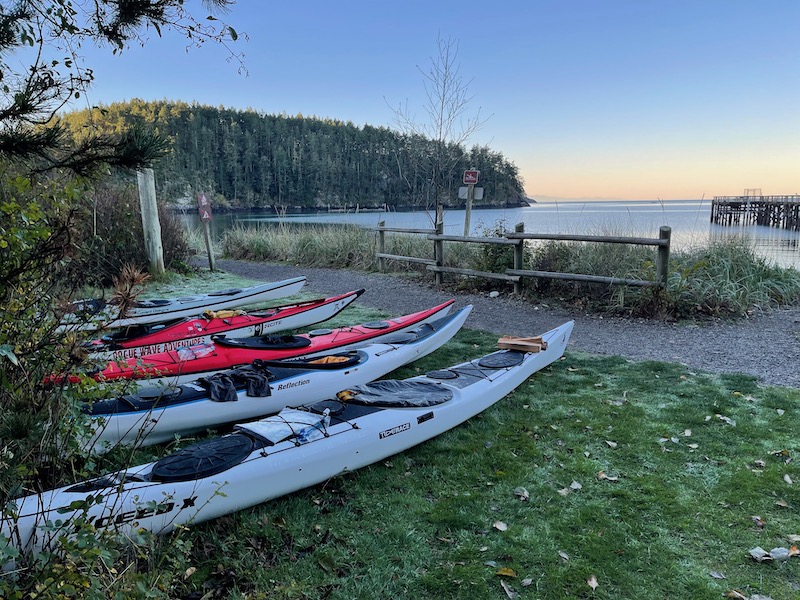 There is a good system of campsites for wind or human-powered boaters in this area. In the off-season the camps are consistently unoccupied.
Mike organized the trip. His long-time good friend Todd was able to join us for the first day. It is so funny listening to those two bicker! Lots of laughing.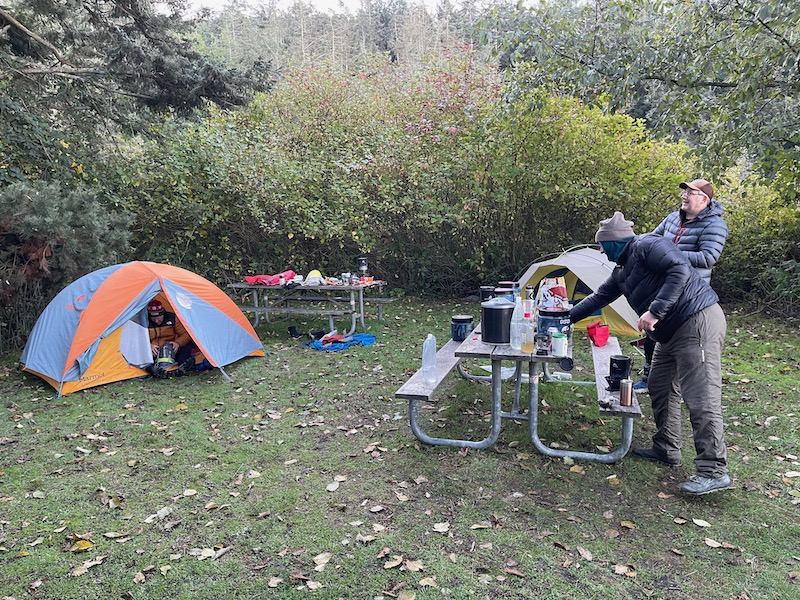 Our next stop was at James Island with camp facing the sunset. The "star" at left is Venus, and you could even see its reflection in the water. That night we had a campfire; more talking and more laughing.
There were raccoons on the island, so we carefully protected our food for overnight.
Next morning the sky on the other side was expansive.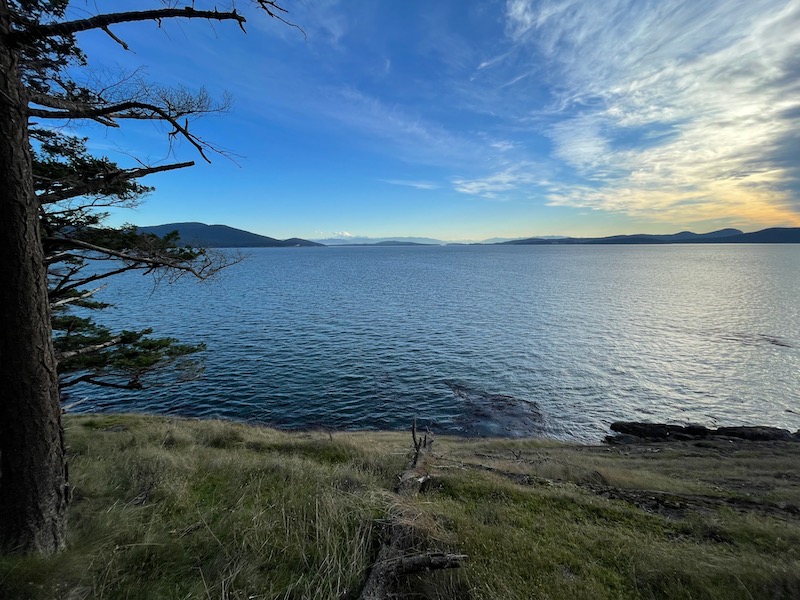 I hiked around one of the hills and saw some WA State Ferries on their runs.
Then we crossed Rosario Strait back to our starting point in Anacortes. It was a very good trip.