Snow in California
2021 Feb 6

My sister is in a mountainous area of California where they recently had snow.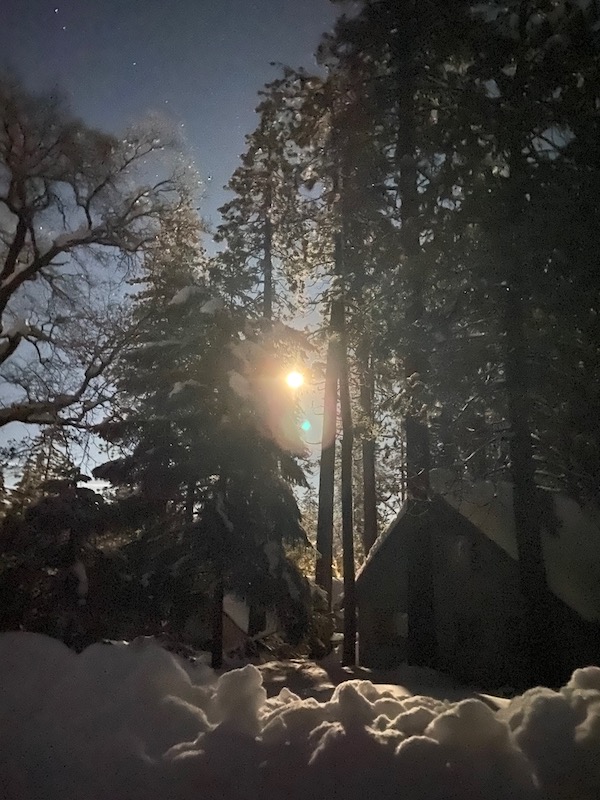 When I was a kid, one time I went to a mountain area of California for a snow weekend. However, the climate has shifted since then, and in these pictures that is a lot of snow for these times!
Note also, this is by moonlight.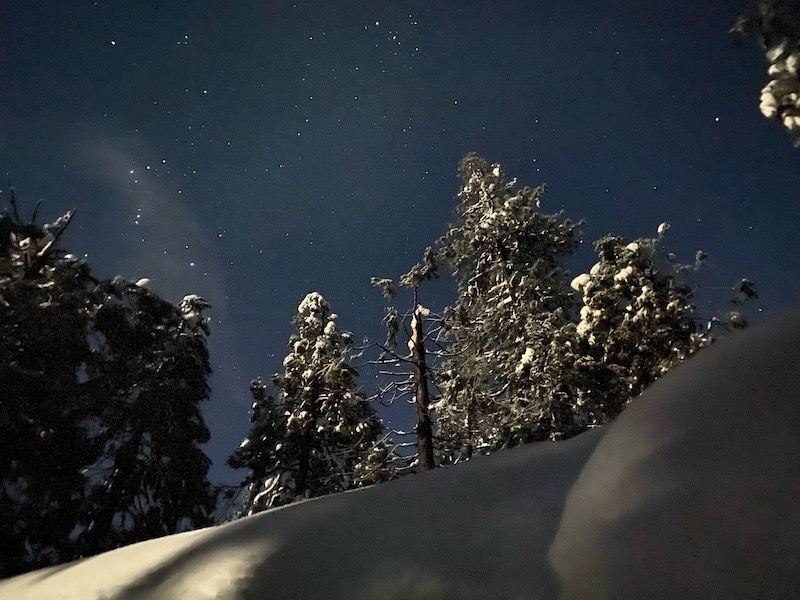 She took these pictures handheld with her iPhone! Pictures like this were never available before without a really good dedicated camera, a tripod, and some work in Photoshop. Amazing!