2012 East Coast Trip: Portland
In 2012, Melanie & I toured on the east coast of the United States. We had a few days in (Portland) Maine, a week in Boston and a week in upstate New York.
Of course, we had to have Maine lobster while we were there. This device was supposed to buzz and tell us when our food was ready, but Melanie was "hungry" already!
---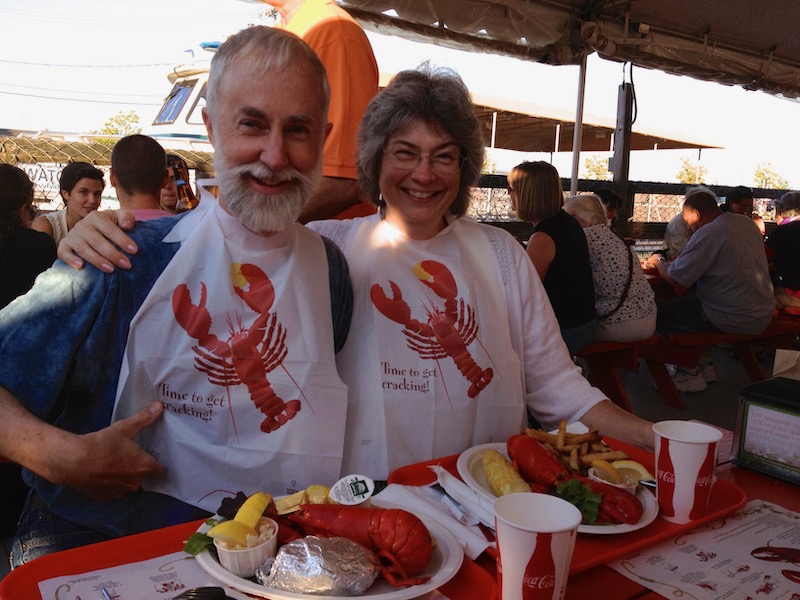 We chatted with another couple while waiting. When our meal came, they gave us advice for how to eat these things, and they assured us that the bibs were a good thing to wear. The fast-food lobster was excellent! :-)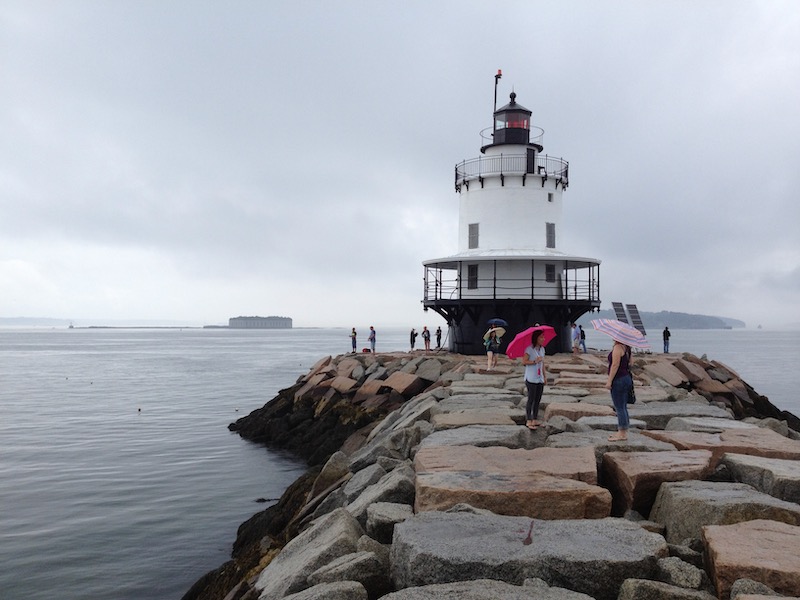 In Portland, Maine, the harbor had some iconic lighthouses. Many of the liberty ships were made there during WWII. Since then they had turned the construction dry docks into pleasure boat marinas.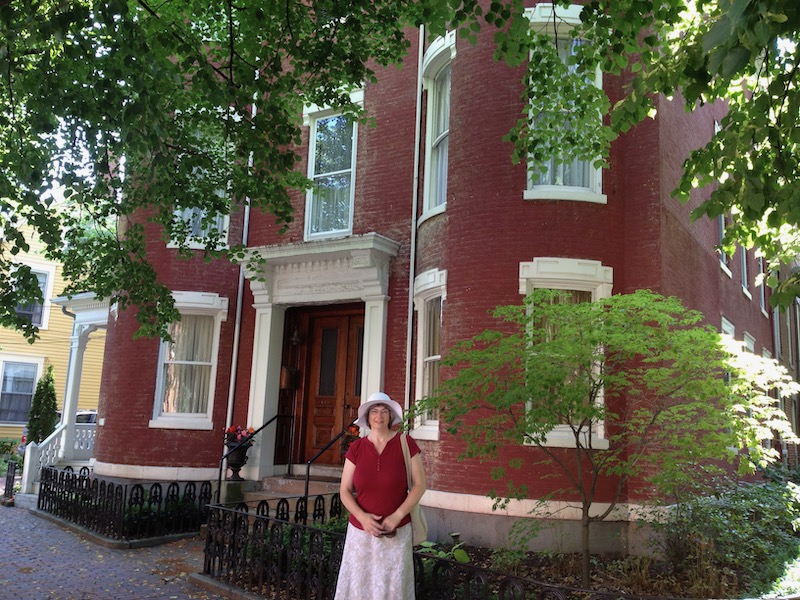 So many buildings had intriguing character in Portand.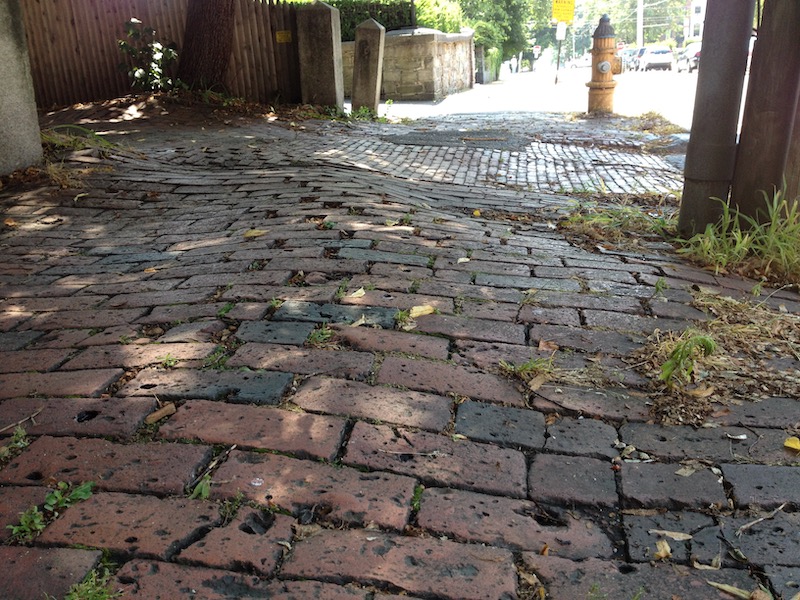 The sidewalks were interesting too. Were the waves from freeze buckling?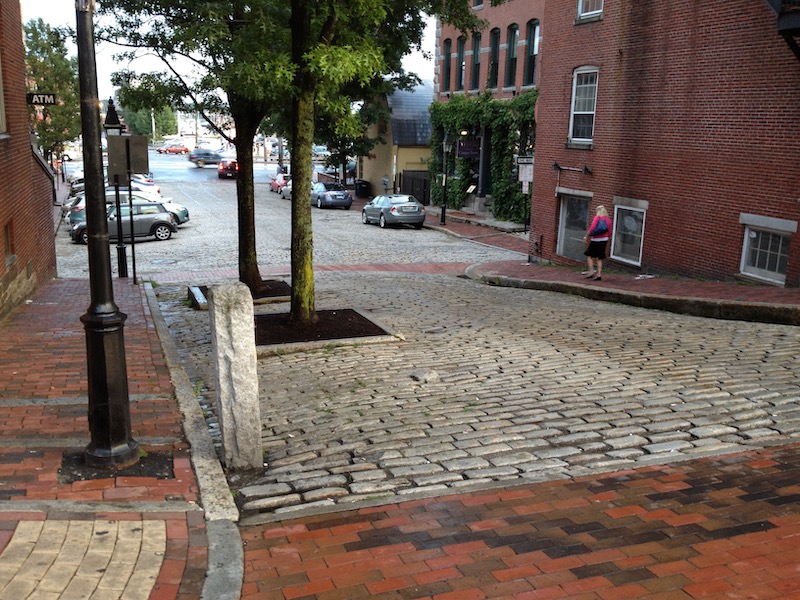 The brick and cobble stone certainly gave the city an old-country character.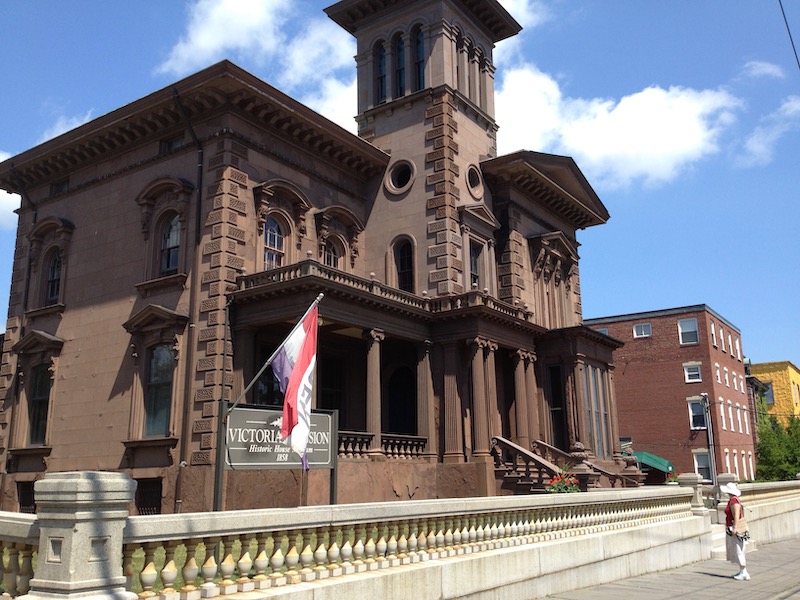 We toured this house that was extremely modern and luxurious for pre-civil war times.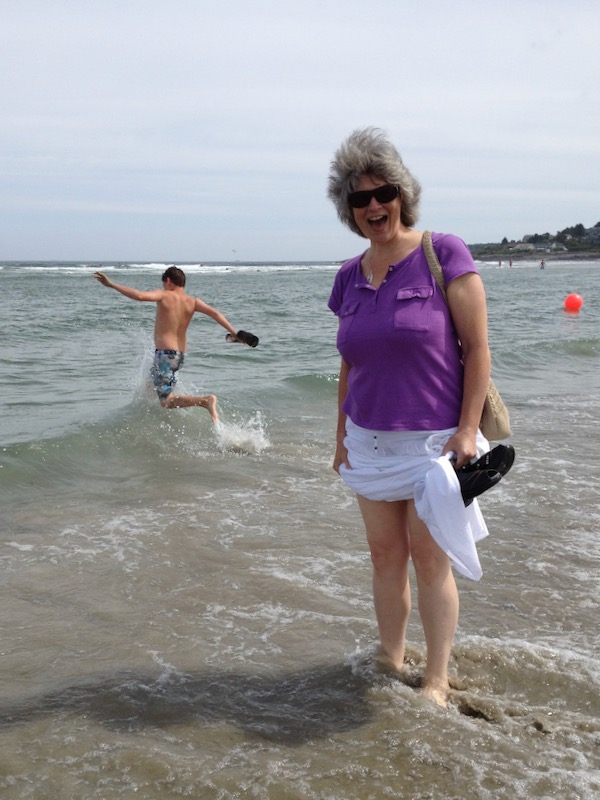 On our way down to Boston, we put our feet into the Atlantic.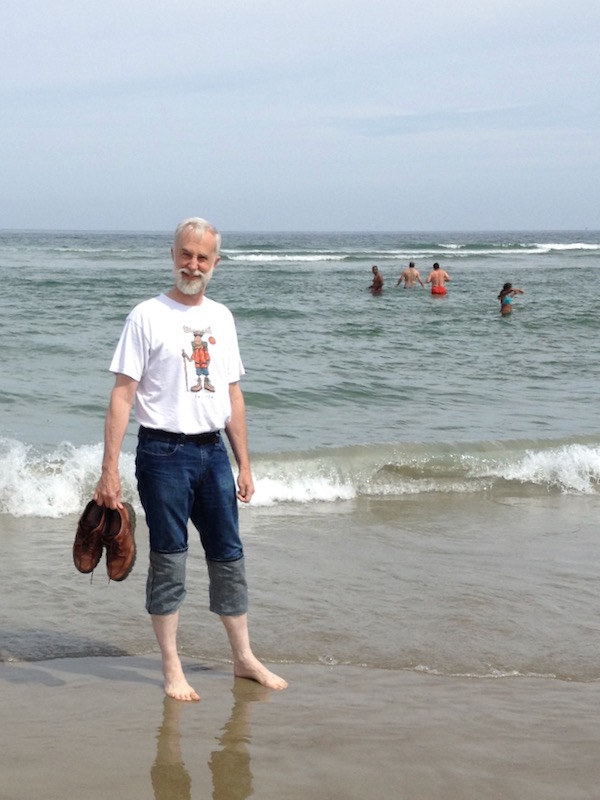 The water certainly was warmer than the Puget Sound, but I would still have a hard time swimming in it for long.